By Clare Watson
Here at the Bread Co. it is no secret that we are passionate about wholesome bread,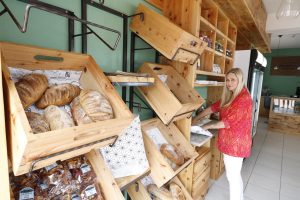 sustainable ingredients and making people happy. We have fully immersed ourselves in the tradition and process of bread making to ensure the premium quality bread and service. We spend a great deal of time on the quest for sourcing the most authentic ingredients to make premium quality bread that our ancestors would recognize, apparently anyone before 1900 would not recognize white bread!
We started the bakery because we wanted to share our love for baking delicious whole grain breads using traditional recipes and wholesome ingredients and we have been blown away with amazing customers, partners and suppliers over the past few years. Most of all, we have found that when it comes to food, there is passion for it in everyone. 
We love watching our customers light up at the sight of 
bagels and the vivid reminder of where they first tried one. Our diabetic friends run in to grab a whole wheat loaf with truly contagious smiles. Kids devour the fresh cheese rolls in seconds. Our baguettes and ciabatta breads fly out of the baskets with people raving about how well it was received at last weeks' braai. Food is a big part of our lives, sometimes it's a big pain in our lives! We have seen first hand that many Zimbabweans want to be reminded of a simpler time with good and wholesome foods, no nonsense food. This is our promise. To do the research for you and make sure you are getting the best of the best.
Our reasonably priced authentic Italian products pair beautifully with farm-fresh hand crafted cheese. And, we offer choice products from the farmers' market in store with home-made ready meals, pâtés and dips, naturally fermented drinks (water kefir and kombucha), banting products, amaranth snacks, and wide selection of preserves, pickles, cordials and sauces. We strive to find the thing that will make you light up, leaving our store happier for being there. And if you don't feel like leaving that's fine too!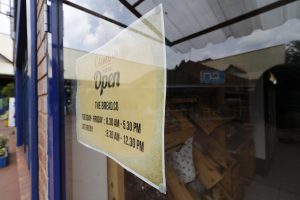 Shop B1 & B2 Arundel Shopping Centre, Mount Pleasant, 0772 282699, 0774 899814 breadco.zw@gmail.com clare@breadco.co.zw