The Holistic Approach to Dance
By Lucy Kirkman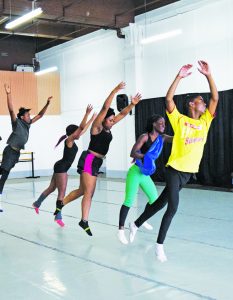 "Dance does not mean shaking your limbs about. There is technique in everything," explains Soukaina Marie-Laure EDOM. She is the Director and Founder of the AfriKera Arts Trust – a dance training program for school-leavers. Soukaina was born in Paris – France, but her origins are from Guadeloupe FWI, which inspired the name "AfriKera." It is the merging of "Karukera," the indigenous name for Guadeloupe before it was colonized by the French, and Africa. Soukaina studied and taught dance in Guadeloupe, France, Martinique, and the United States before settling in Zimbabwe. Her time in Martinique was formative for her –  she taught modern dance and was inspired by the "Négritude" movement and dance opportunities such as the Festival de Fort-de-France. Even though she is also an interpreter and translator, she says, "It was natural for me to get into dance when I moved to Zimbabwe." After serving as the Training Program Coordinator for the Dance Foundation Course from 1997 to 2014, she started AfriKera in 2015.
Afrikera's vision is to provide graduates with holistic training in dance as well as dance theory, English, bookkeeping, physical theatre, and critical analysis. "I want to provide them with all the tools needed to become successful dance professionals." Most of the students at AfriKera come from high-density areas around Harare.
The AfriKera Dance Theatre Hub is situated in the CBD in the Meikles building on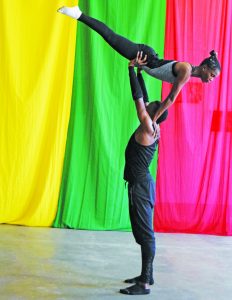 Robert Mugabe Street and Orr Street, making it easily accessible for the students. Some of AfriKera's (previously, DFC) graduates now teach at the studio, or make up the AfriKera Dance Theatre – a company of professional dancers who sometimes join with the students to perform. Peter Lenso is one of the graduates, and also an improvisation and contemporary dance instructor at AfriKera. He says about his three years: "They were so important for me to learn how to become a professional. It taught me how to turn my skills into a career, and how to articulate myself both artistically and as a teacher." Charleen Chimara, also an DFC graduate, explains, "This program has prepared me to be strong. It is here to educate us, to help us teach other people, and take care of our emotions." 
The holistic approach is what makes AfriKera the place i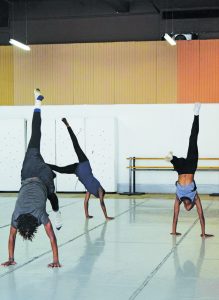 t is. It provides people from all walks of life with opportunities that some could only dream of. AfriKera grads have gone on to do amazing things – from raising up new generations of dancers and performers here in Harare, to performing all over the world. And not only do they have impressive standards, but everyone at AfriKera is made to feel like part of a family. Olivia Mukosi, the Administrator for the Trust, says, "When I get here I don't feel like I'm going to work. It feels like I'm coming home."
As usual, AfriKera will be making appearances at the upcoming HIFA 2018. This year they will be performing two pieces – "the Plague," choreographed by Peter Lenso, and "We Must Transcend," choreographed by Mckintosh Jerahuni. "The Plague" explores the multifarious forms of chaos in the world that we all face in different ways. On the other hand, "We Must Transcend" evokes a spirit of hope in line with the HIFA 2018 theme – "We Count." AfriKera is also collaborating with Dunia Dance Theatre from Belgium, performing two pieces called "Making Men" and "Mamy Wata."
As Charleen says: "There's something deep inside that's brightened up with this project." Come and experience the soul-healing movements of the AfriKera at HIFA 2018.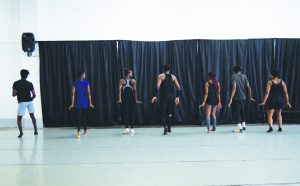 AfriKera offers various open dance and fitness classes. Get in touch with AfriKera Arts Trust at afrikera.zim@gmail.com, 04-790626, 0772 368523, or 0783 284958 for more information.