By Jess Lovemore
"We aim to give the children of Zimbabwe HOPE for a better future. A future which is as inevitable as the very nature of ticking time."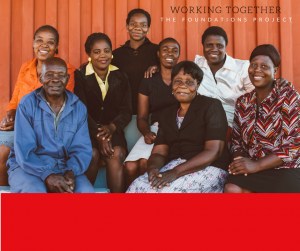 The Foundations Project was founded in May 2011 by Martha Damu and Charlotte Haggie, two visionaries with an unbreakable love for Zimbabwe's children. The conception of this organization was in response to the need for preschool education for those children in high-density areas who do not have access to this neglected but vital stage. Without at least one year of early childhood development (ECD), children struggle to gain access to Grade One and are thus trapped in a cycle of illiteracy and poverty. Educational deficits aside, the absence of love, laughter, and stability in this age group has far reaching implications that could damage an entire generation.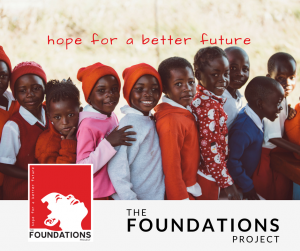 Charlotte and Martha realised that a lack of early childhood education should not be an option and for Zimbabwe to flourish and rebuild itself, this urgently needed to be addressed. With this motivation The Foundations Project Zimbabwe was born.
Now in its seventh year of operation, TFP's first centre is flourishing. 80 children attend full time school whilst a further 250 are fed daily by the TFP feeding program. TFP also runs programsthat not only benefit the children but also the community at large, as the organization recognizes that a holistic approach creates better results. This allows for repairing any societal and economic fractures as well as ultimately bringing healthy life, progress,opportunities, and hope back into the high-density areas of Zimbabwe.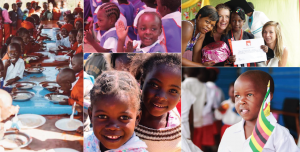 Why are organizations such as TFP so important?
Here at TFP, we truly believe that in order to progress, investment should be made in both the children and their communities at large. The hopelessness that is supposedly pervasive in high-density suburbs is a stigma that we would like to dispel and replace with the opportunity for all Zimbabweans to be involved in their own futures.
As Frederick Douglas so aptly put it, "It is easier to build a strong child than it is to fix a broken adult."
Human investment is being revived in Zimbabwe and there has never been a better time to invest than right now.
If you would like any further information or would like to get involved in our work in any way, please contact Jess Lovemore at jess@foundationsproject.org or Martha Damu at martha@foundationsproject.org.
To keep up to date with how we are progressing, please see our website at www.foundationsproject.org OR @thefoundationsprojectzim on Facebook