By Tracy Mapfumo
Indian Plum or Chinese Date? The Masau (Ziziphus mauritana) is a tropical fruit tree species. Though not indigenous, it has widely naturalised in Southern Africa. Masau originated in India and arrived in Zimbabwe via Arab traders plying coastal routes of Mozambique. The Masau fruit has however developed characteristics different from fruits found in India. It tends to be tart and refreshing.
Masau is a hardy tree that copes with extreme temperatures and thrives under rather dry conditions. It is found throughout Zimbabwe, but only fruits in the lower lying areas. It is especially associated with the lower Zambezi Valley, where it is an important supplement to rural incomes and nutritional status.
The fruits are harvested during the dry season from May to August. Fruits ripen at different times even on a single tree. The trees yield 80 to 100kg of fresh fruit per year when the trees are in their prime bearing age of 10–20 years.
The fruits are rich in Vitamin C and contain significant amounts of minerals such as Calcium, Iron and Phosphorus. The fruit is eaten raw, but also as candied fruit, fruit in syrup, fruit leather, jam, chutney and juice. The dry deseeded fruit can be added to breakfast cereal, snack bars and trail mixes.
In addition, the fruit is used as the basis for a locally-distilled alcoholic beverage, kachasu. Ripe fruits are preserved by sun-drying and a powder is prepared for out-of-season purposes. In traditional medicine, Masau is an important remedy to a range of ailments such as colds, flu and malnutrition related diseases. The Masau fruit is not only important to households but also to livestock and wild animals. Elephants are particularly fond of the fruits and leaves.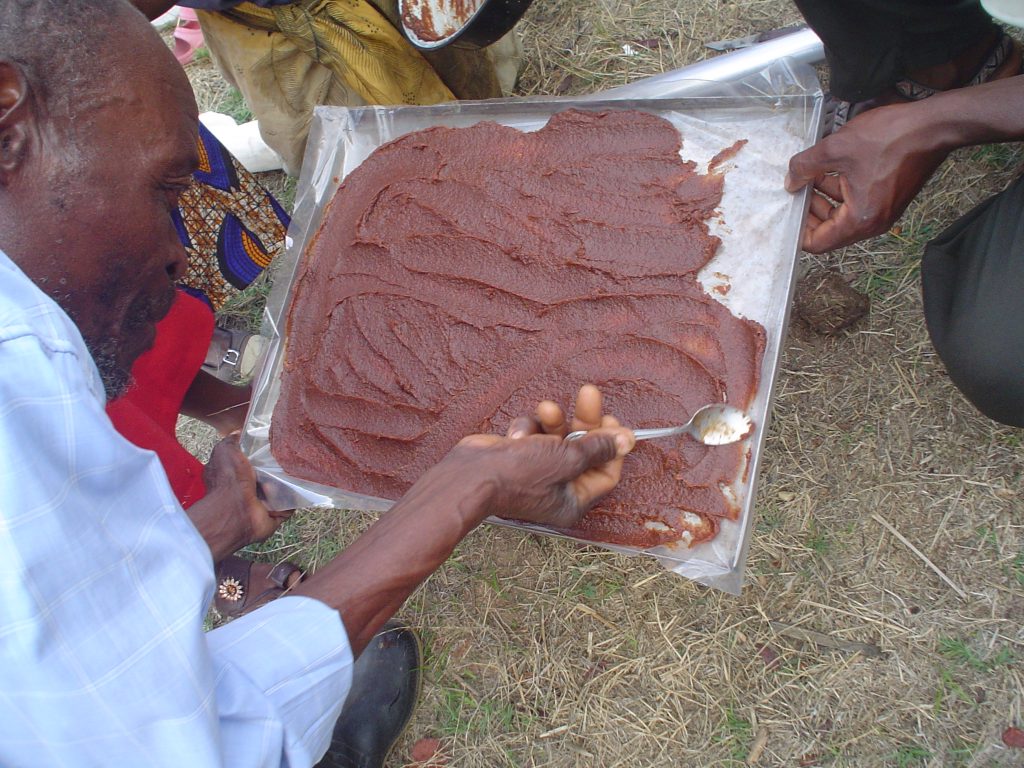 The local, informal trade of Masau is mostly at urban fruit and vegetable markets. It is formally traded as a jam. The potential on the local market is in the jam, fruit slices, juice, and fruit powder.
For more information, check www.bio-innovation.org and www.naturallyzimbabwean.com and visit us at our office, 48 Harvey Brown, Milton Park Harare.