What's in Store
WHAT IS HIFA?
HIFA is an annual six-day arts and culture celebration, taking place in the capital city of Zimbabwe, Harare. It is Zimbabwe's largest arts and culture event, and one of the largest such events in Southern Africa. It takes place around 14 venues in the city, and includes music, theatre/drama, comedy, fashion, spoken word, youth programming, dance, applied art and design, and visual arts.
Once again, over one thousand Zimbabwean artists will be joined by nearly two hundred visiting artists to stage the largest international celebration of Art and Culture on the African continent.
THE HIFA MESSAGE
HIFA is about art, and art is about life. Indeed art is life. It is creative, it heals, it unifies.  The explosion of artistic creativity unleashed by HIFA brings light and hope and banishes darkness and despair. It enables the people of Zimbabwe to show the world their resilience and strength in the face of adversity. It is a beacon to the world saying, "Come and share what makes our country great; come and share our brotherhood and sisterhood; come and share our love of the arts and humanity." Now in its 18th  year of production, HIFA continues to envisage the country to be in a place where freedom of expression exists, people are united and people are creative.
What many people don't know is that the vast majority of shows and artistic displays at HIFA are developed and produced in Zimbabwe by Zimbabweans. HIFA is not just a showcase of local talent, it is a cradle, a nursery and a stage for the discovery and development of local artistic talent. International artists who are invited to perform at HIFA not only entertain, but also pass on their experiences and their knowledge. They work with local artists and some participate in workshops with local artists. 
HIFA 2018: "WE COUNT"
HIFA 2018 celebrates the capacity of each one of us to make a difference in our country and in our world. 
The Festival happens at a time when we count votes, count lost loved ones, count challenges, count blessings, and count the amazing opportunities that exist in our country in 2018. 
People are what make this Festival special and beautiful – each and every person counts at HIFA and has a part to play in celebrating the potential of the arts in Zimbabwe, today and in the future.
THREE ACTS TO LOOK OUT FOR AT HIFA 2018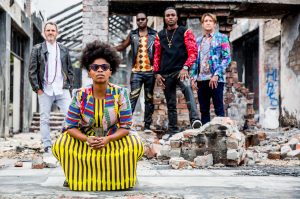 Freshlyground
This well-loved and well-known South African Afro-fusion band is released a new album, "Can't Stop," in March. This Cape Town band started in 2002 and have become internationally celebrated, especially since their collaborative song "Waka Waka (This Time for Africa)" with Shakira was released for FIFA 2010. Make sure to get hold of tickets to hear their uplifting sounds at HIFA in May.
The Bali Bandits
The Bali Bandits are two guys from Amsterdam, who were neighbours on Bali Street. They dabble with experimental, up-beat tunes, and are supported by music gurus such as Martin Garrix, Zedd, KSHMR, Don Diablo, Showtek, and The Chainsmokers. Their releases with labels such as Hexagon, Future House Music, Wolv, and Revealed Recordings have gained them a strong fan base, and their live sets keep people coming back for more. "A music box on acid!"
Drum Cats and the TS B-Boy Dance Crew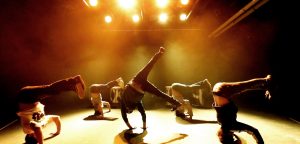 crew from Korea at HIFA 2018. The Drum Cats have won several international awards with their powerful and elegant drum-playing, including the Scotland Cavalcade Best Unit award and the Korea Entertainment Awards Grand Prize. The TS B-Boy crew is a sure crowd-pleaser, captivating audiences with their dance moves.The performance from Drum Cats and the TS B-Boy crew illustrates Korea's love and appreciation for the arts especially music and dance. The two groups are poised to present an unforgettable experience at the 2018 HIFA. The female drumming group Drum Cats share the stage with the all-male TS B-Boy dance. 
Information kindly provided by HIFA Box A42, Avondale, Harare, Zimbabwe. Tel/Fax: +263 (4) 300119. E-mail: info@hifa.co.zw. Website: www.hifa.co.zw