By Jean-Michel Blake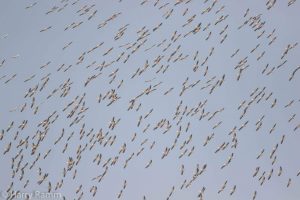 Before I start, you may be asking yourself what exactly is a flyway? Well, a flyway is a specific area that millions of birds pass through each year, following age-old routes between their breeding and non-breeding grounds. It is within these flyway areas that the massacre of roughly 25 million birds takes place every single year! Many of these birds, including the European Bee-eater, Amur Falcon, and Common Quail migrate to Zimbabwe, and if we don't fight this illegal killing, we may never see them here again!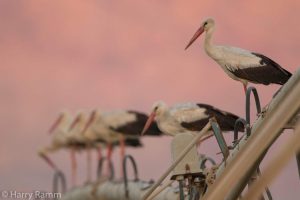 The annual Champions of the Flyway event, held this year on the 26th March, is a 24 hour bird-watching race in southern Israel, where international teams compete against one another for the coveted title of 'Champions of the Flyway.' The aim of this 'bird race' is to see as many species of birds in 24 hours. Other titles up for grabs are 'Guardians of the Flyway' for the team that raises the most funds for the selected conservation cause of that particular year, and 'Knights of the Flyway' for the team that shares the most information/helps out other birders the most on race day.
This year our team, The Birding Ecotours World Youth Birders, will be competing in the event, are hoping to bring light to this massacre and how it affects birding on a global scale. We are the first 'global' youth team: John Kinghorn and Toni Geddes are from South Africa, James Shergold is from the UK, and I am the first Zimbabwean to ever compete. Together, we aim to raise awareness in our home countries, and make a stand against the massacre of these birds as committed conservationists. With the theme of "birds don't have borders, why should we?" we hope to show that, regardless of our different nationalities, backgrounds and beliefs, we are united in conservation.
This year the aim of the event is to raise funds and awareness for the killing of fifty thousand Common Quail and other birds on their migration. All funds raised from the event will be donated to Birdlife Croatia and Serbia, who will team up to fight the illegal hunting of these birds in their respective countries.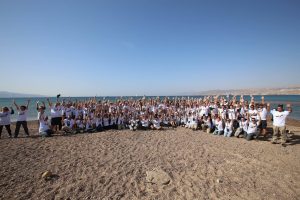 You can help our team by visiting our Facebook page, The Birding Ecotours World Youth Birders, and by donating to our Just Giving page. Ecocash donations may be made to Birdlife Zimbabwe, merchant code 22084. Thank you in advance for your support!