By Zimbabwe 4×4 Club
At the Zimbabwe 4×4 Club, we enjoy pushing our vehicles to their limits, challenging ourselves to improve as drivers, and adventuring to all corners of Zimbabwe to enjoy the magnificent scenes this beautiful country has to offer. Our family orientated club hosts an array of 4×4 events from weekend trips and day excursions, to organised competitions such as the Nite Extreme and the popular 4×4 Jamboree which is coming up in May.
Our adventure sport brings our community together on a regular basis, sometimes in a competitive environment and sometimes just for fun. However, when Cyclone Idai hit Chimanimani and destroyed every road into the area, a very real and very urgent need for 4×4 assistance became apparent and this brought us together in an entirely different capacity altogether.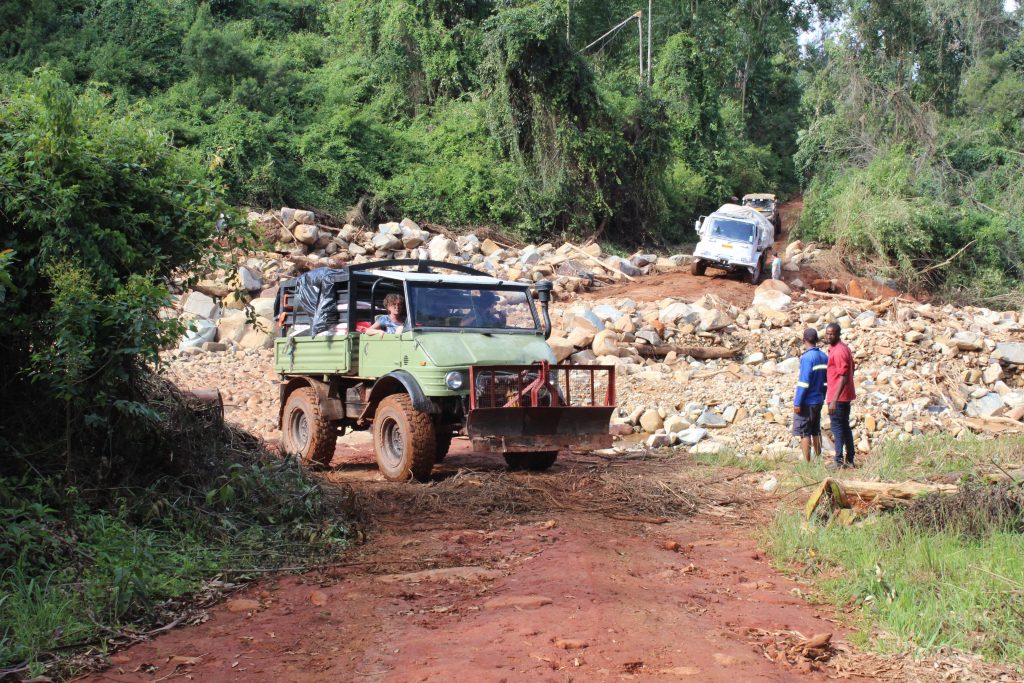 On the night of 15th of March, winds of more than 200 km/hr swept down from the mountains and after a long dry period, kilo-tonnes of water rained down on Zimbabwe's Manicaland Province. It is estimated that over 600mm fell that night.
Cyclone Idai arrived, knocking down trees and turning placid streams into wild torrents. Bridges and essential roads crumbled before it, as did houses and animal shelters. Landslides began raging down the mountains, lifting up rocks and rushing them downhill – "like roaring trucks with no brakes", in the words of one Chimanimani resident. Entire families and homes disappeared under the seething mud and rock, and when the earth stopped moving, what was left was a mass grave.
We were contacted by the team at Miracle Missions in Mutare with a request for our urgent assistance. They desperately required capable vehicles to ferry in vital supplies that were too heavy for the helicopters, or 'Fly Boys', as they were affectionately called. The appeal went out to our 4×4 club members and in true Zimbabwean spirit, they enthusiastically responded in their numbers.
On the team we had a variety of vehicles from Nissan Patrols to Toyota Land Cruisers, we even had an Isuzu double cab company vehicle from Autoworld. It is true what they say, there is nothing that a company car can't do, and nowhere it can't go! Special mention has to go to Mass Kirk who brought a Mercedes Unimog and Wilma Hoefnagels who was able to borrow a 5-tonne Daf 4×4 truck. These vehicles were able to do the work of 5 to 10 normal vehicles and deliver 7.5 tonnes of supplies through to the areas that had been cut off. BJ Lawry, in his home built competition Land Rover, was hugely valuable in getting the less capable trucks through the thick mud and scouting out possible, but risky routes around the destroyed roads.
Our club had some of the first people into Chimanimani with Kelvin Weare and Mike Gill in a Nissan Patrol ferrying doctors and supplies. Kelvin was able to send GPS coordinates of the single lane woodcutters' trail which at the time was the only route into the area. This allowed the rest of our members to follow with the much-needed aid. This route was challenging to begin with and when the heavy rain came pouring down, it became extremely slippery with deep mud and treacherous hills. It was tough, even for our veteran members.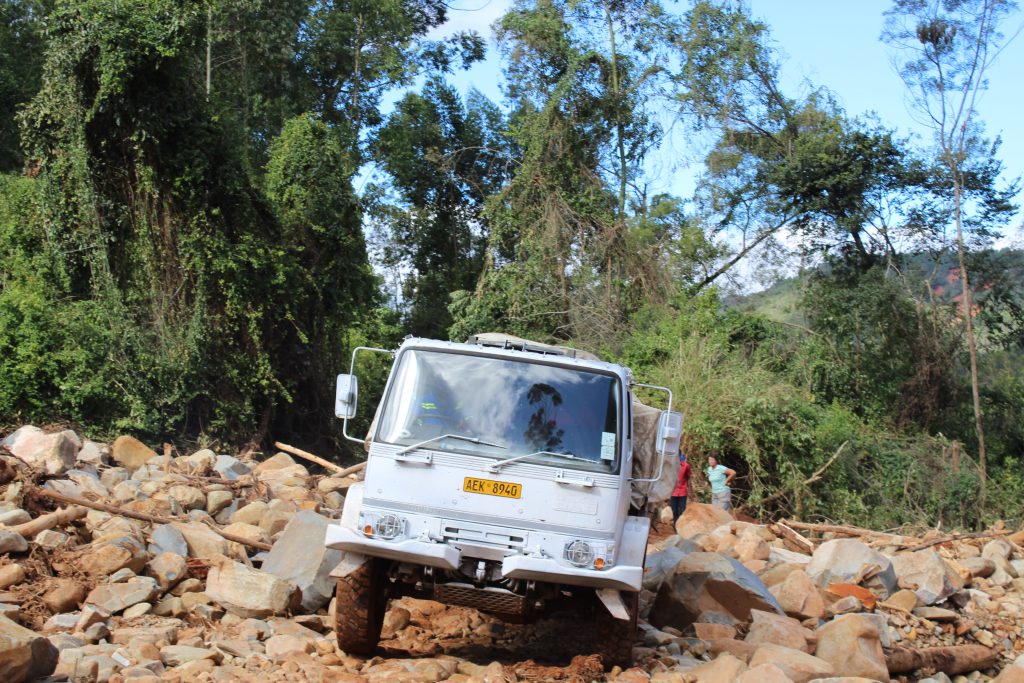 On an emotional level, the devastation witnessed along the route was absolutely unreal. The photos can't really convey the scale of devastation. We visited Rathmore Farm just down from Chimanimani and we heard testimonies from the farm labourers there. An enormous landslide had come through the farm labourer's compound and flattened 80% of the compound leaving only the slabs behind. There was a deep gully that formed in the middle of the compound where houses stood and children played just the previous day.
Our hearts wrenched for our fellow country men and women, they were undeniably shell shocked having lost not only some of their loved ones, but their homes and all their possessions. Not a lot makes a grown man cry, but meeting these survivors first hand was the most heart-breaking experience for all of us.
We are immensely proud of our rescue team and indeed, all those who helped in the disaster response. We have seen a truly spectacular display of Zimbabwean solidarity and spirit in the past weeks and I know we are not alone in feeling a deep pride in our collective ability to rise to the challenge.
Having a vehicle which is capable of such a mission is a wonderful thing. It is both empowering and gratifying and this recent mission has deepened our love and appreciation for our sport. It has also stretched our capabilities to a new level, a level we plan to take into our upcoming Jamboree. In May we will celebrate our 25th Jamboree and we would love to invite you to come and see what it's all about. Come and meet some of our drivers and watch them tackle challenging courses including the iconic mud run and the extreme challenge. It's a fun day out with action-packed courses, tasty food and drink and a wonderful celebratory atmosphere. Bring the family, there's something for everyone! The Jamboree is proudly sponsored by Castrol.