By Jean Nascimento
BMX was a "sport created by kids, for kids". BMX, an abbreviation for bicycle motocross or bike motocross, is a cycle sport performed on BMX bikes. It originated in America in the early 1970's. It is a fast growing sport where up to eight riders' race moto-cross-style around a 300-400m track, with jumps, bumps and banked corners known as berms.
Thanks to its popularity at alternative tournaments such as the X Games, it was introduced as an Olympic sport in 2008. It is an all year-round sport which can be enjoyed either during the daylight hours or at night meetings under the lights.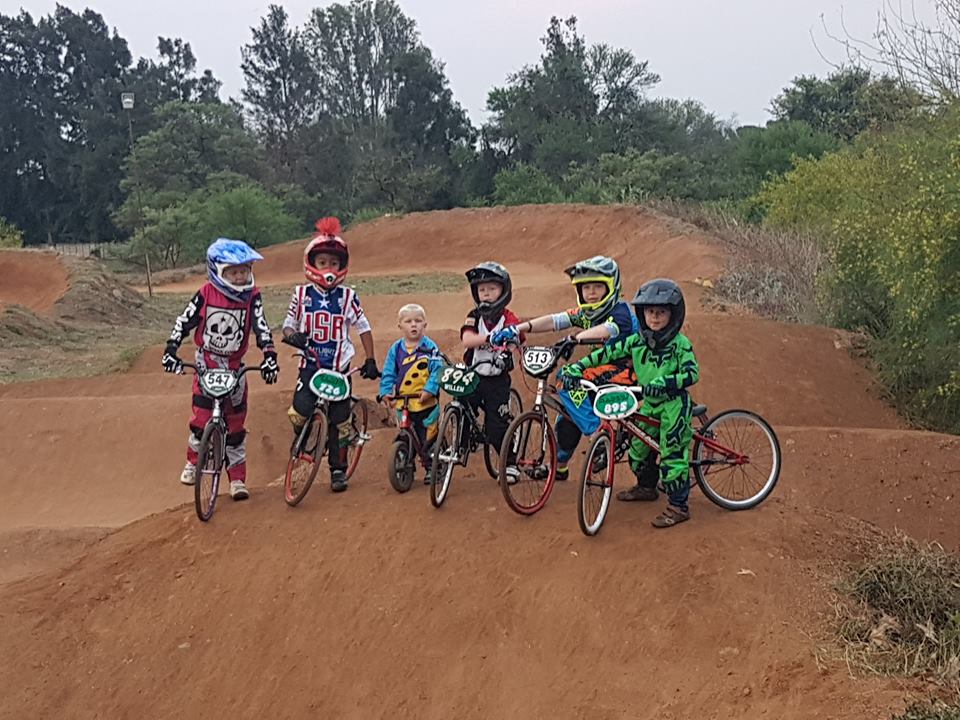 The Harare BMX Club was established in 1985 when the first track was built at Old Georgian's sports grounds. To date, the track has been rebuilt several times to meet international standards which has allowed a number of talented riders to compete and achieve amazing results at the annual World Championships. The Club's accolades to date include five World Champions and more than 50 riders who have made it through to the final for the Championships. As a small club, we are extremely proud of these achievements and aim to continue this legacy.
We are not just a BMX race track but an off-road bike park as well. By having this new creative environment, backing and encouragement of the new owner and renewed enthusiasm from the Committee and Members, we hope to grow this sport from grassroots level and to send the most talented riders to train and race in South Africa and overseas. Currently, a team of riders are preparing to race in South Africa this month at the National Age Group Series (NAGS) held in Germiston. The Zimbabwean team will also soon be announced and the riders will be competing in Belgium later on this year which is a great opportunity for our talented and dedicated riders.
BMX biking is a high intensity cardio workout that requires lower body and core strength while also demanding excellent hand-eye coordination. Despite this, BMXing is open to all age groups and abilities and the best way to learn is to turn up and practice while watching others ride. The sport prides itself on its inclusiveness and has no discrimination between boys, girls, mums and dads. If you are a new rider or a pro, everybody rides.
There is no one standard design for a BMX track. In fact, every track is different in some way, making each track a new challenge for riders. Our new track is loosely based on the Manchester (UK) BMX track. It is challenging enough for the older riders but also easy enough for the four-year olds.
We are also proud to introduce The Pump Track as an exciting addition with it's s-bends, bridges and jumps. It aims to be the "off-road" version of Safety Sam and is a first of its kind and is a great way to be introduced not only to BMX but any off-road cycling. Race tracks are very challenging, especially when going full speed and it is no coincidence that a lot of the top mountain bike riders have a background in BMX racing. No other sport lays the foundation for bike handling skills and control as well as BMX racing. The children will be able to learn unbelievable skills and techniques whilst having the time of their lives.
There is no need for specialist equipment and anyone can walk in and hire a bike and helmet and start riding. As an individual sport, you can push yourself as hard as you want and accomplish as much as you want. Being hauled by gravity over the bumps and dips, haring round it's corners, a lap represents a sudden injection of pure, unfettered adrenalin. As your children pant over the finish line, they break out into the broadest grin.
This is less a sport and more a life skill.
Throughout the year the Club holds both Club and Ladder Races. These are open to both members and non-members, anyone can come along and join in.
Entrance Fee: $10 / session (non-members)
Bike Hire: $5 / session (this includes a helmet)
Visit our HarareBMX Facebook page to keep up to date with progress and announcements and our race calendar. Contact Sarah on +263 77 226 6031 for corporate involvement and advertising space.