By Eugene Matarise
The inaugural Miss India-Zimbabwe Pageant was held on Monday 10th December at the world-class Meikles Hotel. This event was the brainchild of Ms Rhea Babbar who envisaged it as an innovative leadership program was to highlight the importance of recognising talent and empowering young women in our society to become more aware and responsive to challenges they face in society.
The pageant which is a racially inclusive one introduces the young competing ladies to the world of fashion and modelling. It entails deportment, etiquette training, fashion and dress sense, speech and eloquence training and the pivotal characteristic of confidence building. The models who are aged between 17 and 25 years old for Category A and The Empress Category for mature and married women also have the opportunity to network with prominent representatives in the beauty and fashion industry. The winner of the Miss India-Zimbabwe title was presented with the opportunity to travel abroad to participate in Miss India Worldwide which will to be held in New York, in the United States of America.
The inaugural winner of the 2018 Miss India-Zimbabwe Pageant was Miss. Natalie Mangondo. Natalie is a 22 year old researcher at the Zimbabwe Tourism Authority. She holds a bachelors Degree in Commerce specialising in Economics and Finance from the University of Cape Town in South Africa. She is passionate about development economics and has always been an ambassador for Zimbabwe. She has been working to promote domestic and sustainable tourism as well as working to clean up the City of Harare.
Miss. Shannon Vlahakis was crowned the Miss India-Zimbabwe 1st Princess. A recent graduate of Monash University in the field of Biomedical science, Shannon is passionate about involves Public Health in Zimbabwe. She gave a riveting monologue that addressed the stereotypes and struggles that come with being a woman living within an Indian Society.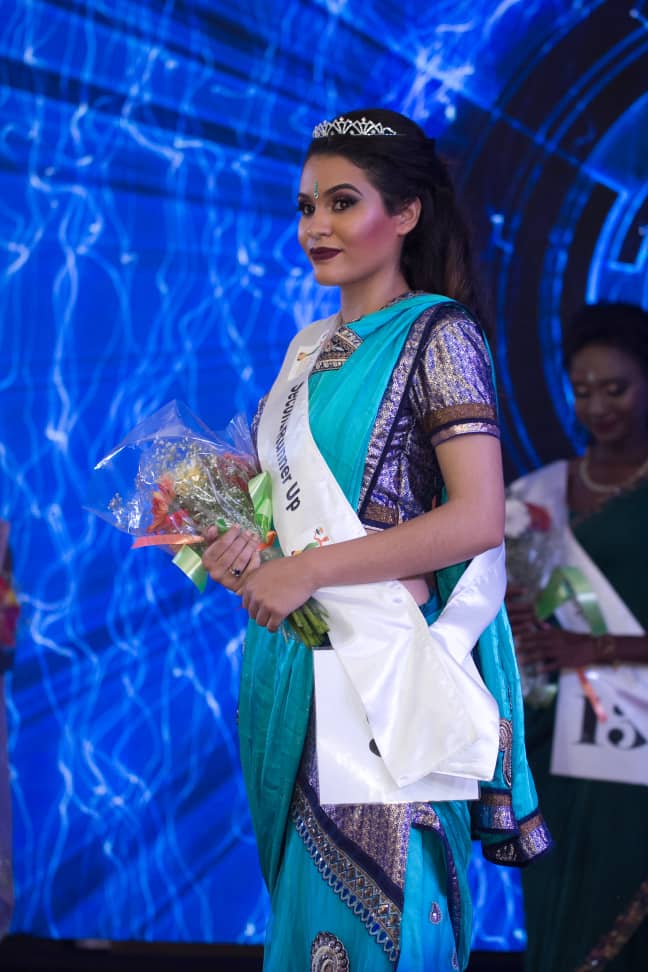 Contestant #9 Miss. Aliana Saiyad who is a former student at Millennial Academy clinched the title of 2nd Princess. Her motivation for entering Miss India-Zimbabwe were to bring awareness to child abandonment within both countries.
In the Empress Category, Mrs. Jenika Shah won Mrs. India-Zimbabwe. She is a fashion designer and founder of the brand MOi AMARA and holds a degree in Fashion Design & Garment Manufacturing and an MBA in Retail Management. She has launched her own label as well as working as a Bollywood stylist for celebrities and movies for almost a decade. After getting married, she moved to Harare has since showcased at the Mercedes Benz Fashion week Accra 2018, Harare Fashion week 2018, Zimbabwe Fashion week 2014 & 2018, Fashion Weekend Zimbabwe 2014. This past month she was awarded outstanding achievement in the field of arts at the SHERO Awards.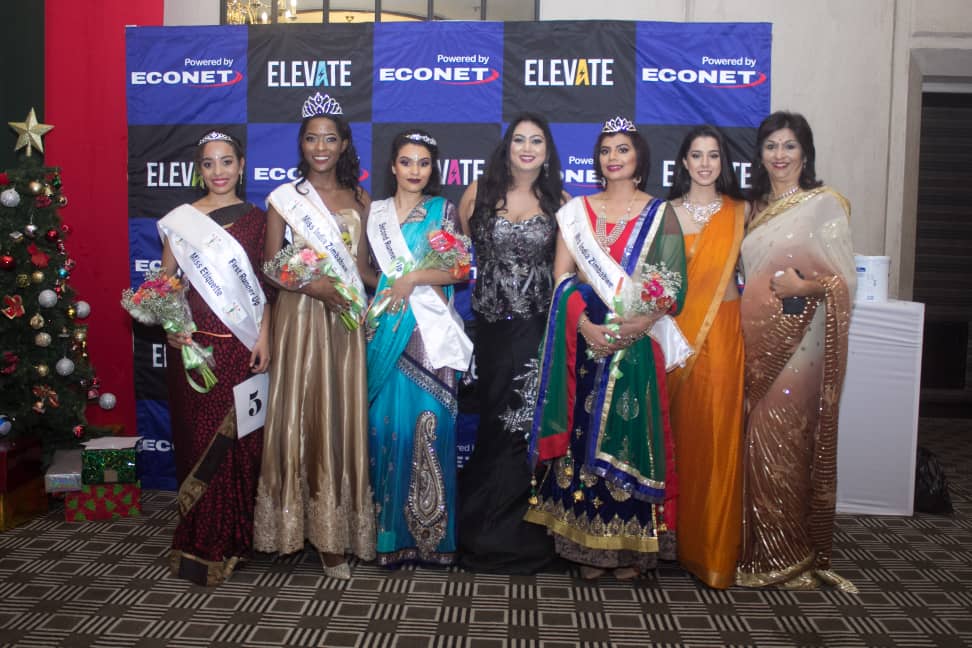 For further details about Miss India-Zimbabwe contact Rhea Babbar 073 340 00 55, info@missindiazimbabwe.com or visit www.missindiazimbabwe.co.zw